On Monday October 26th, the Man Of Steel's younger cousin will make her debut in her own TV series. Superheroes on both the big and small screen are all the rage these days, but there are several reasons to believe that Supergirl might turn out to be something special. Here are ten reasons why the Maid Of Might may just fly higher than her other costumed counterparts.
1. GIRL POWER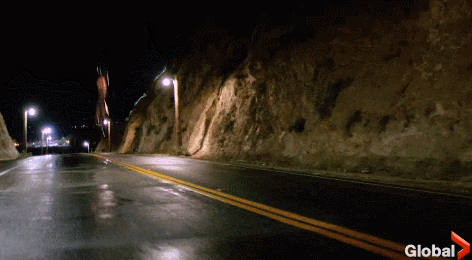 Hard as it may be to believe, this is the first female-fronted superhero show on a major network in 40 years–the last one being Linda Carter's iconic turn as Wonder Woman all the way back in 1975. While the first big-budget superheroine movie is still at least a few years away, the new Supergirl will hopefully kick off a much-needed trend on the small screen.
2. SUPER STAR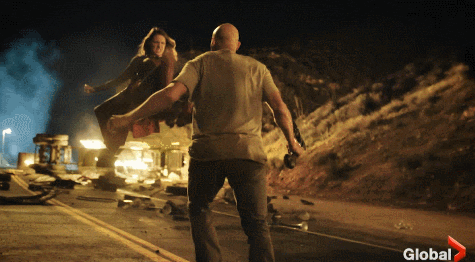 Newcomer Melissa Benoist may not have a lot of experience (she's best known for roles on Glee, Homeland, and in the Academy Award-winning film Whiplash), but based on the trailers for Supergirl, she's got the goods. Her dual role as Kara Danvers and Supergirl requires a lot of her–in her secret identity, she's unsure of herself and a bit dorky, but as her high-flying alter ego, she's compassionate and determined. Not an easy task, but from what we've seen so far it looks as though Benoist is up to the challenge.
3. TEAM PLAYERS


Supergirl is brought to television by the same producing team responsible for other recent superhero hits Arrow and The Flash–Greg Berlanti and Andrew Kreisberg. Those shows have established themselves as fan favourites, ones that aren't afraid to embrace the rich mythologies of their comic book inspirations, while remaining fresh and accessible to new viewers. Supergirl looks to continue this tradition, but on an even bigger scale.
4. CAST OF CHARACTERS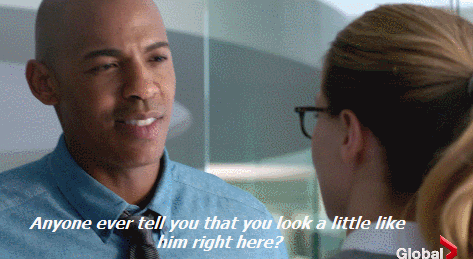 The supporting cast is filled with familiar faces in juicy roles–True Blood's Mehcad Brooks' James (don't call him Jimmy!) Olsen comes to National City on behalf of Kara's older cousin to keep an eye on her, and Homeland's David Harewood helps Supergirl battle extraterrestrial threats alongside the Department of Extranormal Activities. And bona fide TV icon Calista Flockhart returns to the small screen as Kara's boss, Cat Grant.
5. WHATEVER HAPPENED TO THE MAN OF TOMORROW?


Don't expect the Man Of Steel to show up any time soon. While he's likely to come up in conversation a lot, Kara's older cousin Superman won't be appearing in the show–he'll be busy saving the world from his home base in Metropolis (not to mention battling Batman on the big screen in 2016's Batman V Superman: Dawn Of Justice). His looming offscreen presence will likely be similar to the always-absent President on Veep (or Norm's wife Vera on Cheers, if you will).
6. BRING ON THE BAD GUYS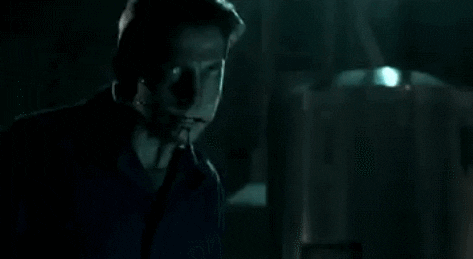 The villains set to bedevil Supergirl in her first season alone comprise a veritable Rogues' Gallery torn straight from the pages of DC Comics. Look for appearances by the nuclear-powered Reactron (Chris Browning), killer bug-man Hellgrammite (Justice Leak–no, really, that's his name!), alien menace Vartox (Owain Yeoman), and the android Red Tornado (Iddo Goldberg). And that's just the first wave–if their characters follow the path of their comic book counterparts, several other supporting cast members may turn to the dark side (or are already secretly aligned with it). Jeremy Jordan plays Winslow Schott, the alter ego for the villainous Toyman in the comics. Harewood's Hank Henshaw may be Supergirl's DEO liason for now, but on the page he went on to become the sinister Cyborg Superman during the infamous "Death & Return Of Superman" storyline. And Peter Facinelli's Maxwell Lord may be just a run-of-the-mill tech billionaire to start, but he went on to threaten the entire DC Universe in the epic Infinite Crisis comic series.
7. KEEPING IT LIGHT


Just like Kara Danvers will have to juggle her normal life with her adventures as Supergirl, the show will toggle back and forth between being a workplace drama (shades of The Devil Wears Prada) with a sci-fi procedural (like a superhero version of The X-Files). Equal emphasis is likely to be given to Kara's struggles with her job and her tyrannical boss Cat Grant as her struggles with rampaging supervillains. Still, the tone of the show looks to be lighthearted, exciting, and fun in the mold of The Flash, rather than dark & grim like cousin Kal-El's big screen adventure Man Of Steel.
8. YOUNG ROMANCE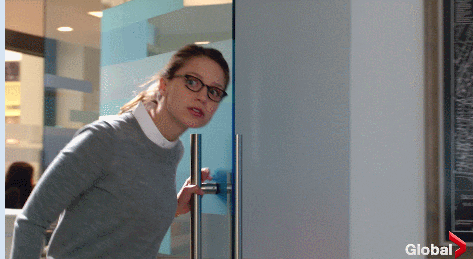 The course of true love never did run smooth, and Supergirl's love life is no exception. Expect sparks to fly between the Maid of Might and James Olsen, but things will likely get complicated when Olsen's old flame Lucy Lane (sister of Lois, played by Jenna Dewan Tatum) comes to National City. Plus, with Kara's hopelessly smitten co-worker (and potential supervillain) Winn Schott (Jeremy Jordan) in the mix, as well as the shenanigans caused by Kara's secret superheroic obligations, there's potential for plenty of love and heartbreak ahead.
9. LIGHTS, CAMERA, ACTION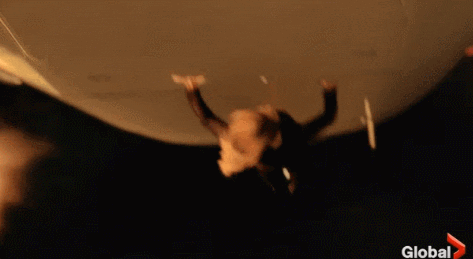 Supergirl may not have the billion-dollar budget of a big-screen hero, but judging from the trailers, the show won't shy away from big action. Look no further than Kara's spectacular rescue of a crashing passenger jet (not to mention her foiling of a bank job by machine-gun toting baddies) for evidence that Supergirl will do its best to bring multiplex-sized action scenes into your living room every week.
10. PUPPIES!


And finally, if nothing else will convince you of the this show's heart and optimism, not to mention Melissa Benoist's winning portrayal of the Girl Of Steel, perhaps this adorable photo of Supergirl hanging with a puppy and a troop of young fans will persuade you. Let's hope that this is how every episode ends!
Supergirl premieres on Global TV Monday October 26 at 8.30 et/pt!