SNL welcomes back Jimmy Fallon as host, and Melissa McCarthy as Spicer!
Former cast member and Weekend Update anchor Jimmy Fallon returns to Saturday Night Live to host the latest episode. A master impressionist, Fallon devotes his monologue to partying, performing David Bowie's Let's Dance throughout the back halls of the studio, then follows it with two kinds of John Travolta in one Family Feud sketch. The impressions are great, but what's really impressive is his dedication (and ability to change costume so quickly while Keenan Thompson stalls).

Fallon stayed true to his brand and distanced himself from saying anything remotely political. So, before you ask, yes, Alec Baldwin returned to Trumpify the cold open, featuring the masked skeleton man as Steve Bannon and Fallon as Trump's son-in-law Jared Kushner (though he remained completely silent). But more importantly (because it has become so much rarer), Melissa McCarthy puts on the flop sweat to once again become Sean Spicer – this time, as the White House Easter Bunny, apologizing for his remarks he made during the week of Passover.

Additionally, former Fallon cast-mate Rachel Dratch also made a cameo to do classic
SNL
sketch characters, The Boston Teens!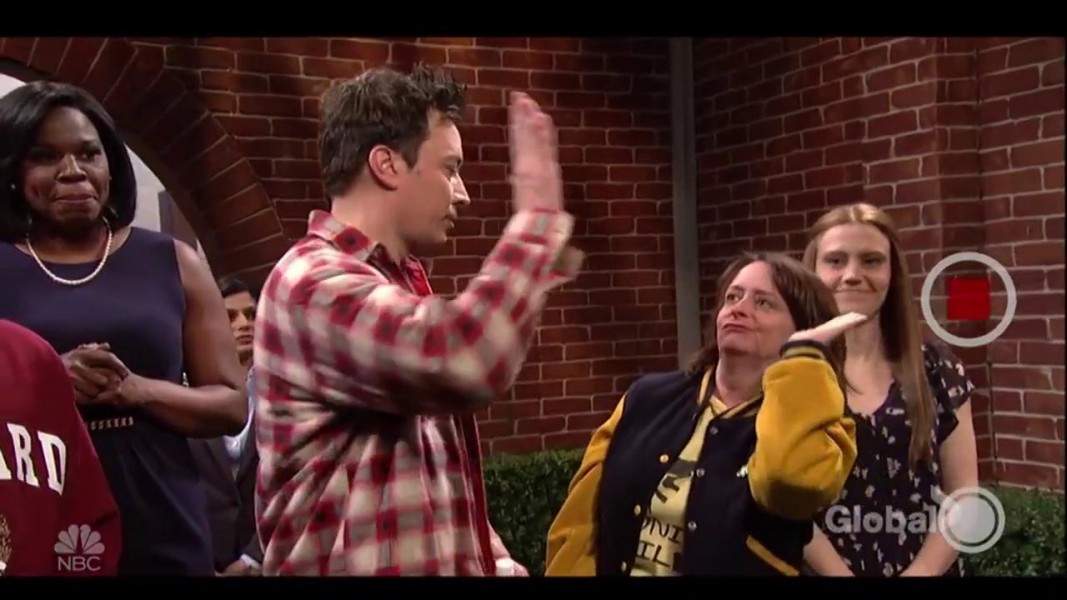 Saturday Night Live returns May 5 with host Chris Pine and musical guest LCD Soundsystem. Catch it at 11.30 et/pt on Global!