Days of Our Lives Cast Answers Your Questions on Facebook Live!
The days have gone by fast for 'The Days of Our Lives' which just celebrated its 13000th episode. It wasn't long ago that they were celebrating their 50th Anniversary, and now here's another huge milestone for one of the longest-running scripted shows on television. To celebrate, Marci Miller (Abby), Billy Flynn (Chad) & Camila Banus (Gabi) sat down to answer fan questions on Facebook Live.  Garnering over 165 000 views, the Facebook Live session was a rare chance to  interact with the Days of Our Lives cast in such an intimate way. Fans commented in real time as Marci, Billy, and Camila spoke about their workout regimens, being worried about crying on the spot,  and tell funny personal stories. There's even a surprise appearance from another Days soap star.
Watch the Facebook Live video here!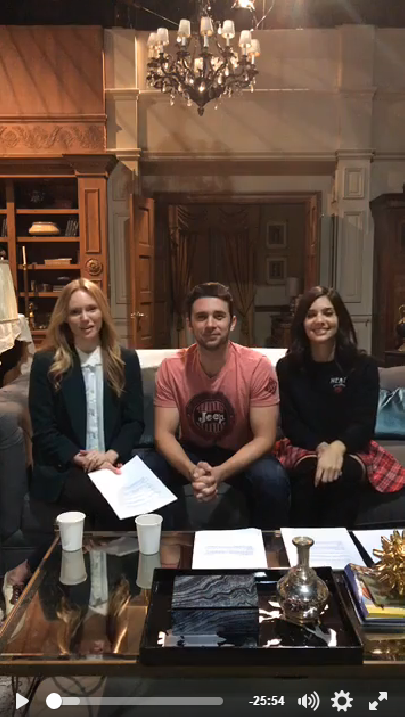 See photos from the 13 000th episode cast party below!
Find out what happens next on Days of Our Lives weekdays on GlobalTV.com or the Global Go app.