Who are we kidding – there are MANY reasons to be fired up for the premiere of Shades of Blue! The hot new cop drama, coming to Global on Thursday January 7, is the show everyone's waiting for.  Shades of Blue follows tough and hardworking NYPD cop Harlee Santos, who would do anything for her fellow detectives – and for the daughter she's raising alone. But when the FBI cracks down on police corruption and pulls Det. Santos into their task force, she has to choose: can she work with the FBI to protect herself and her daughter… if it means turning on the cops who are her other family?
But in case you need more than a killer plotline to get you hooked, here are the top five reasons you should be setting your PVR now for the premiere of Shades of Blue!
---
5. J-Lo returns to the small screen!
Yes, it might seem like Jenny from the Block is everywhere, but aside from amazing awards show performances and a few TV guest spots, Ms. Lopez has not been featured on television since 1994! Her last foray into TV was on the short-lived sitcom, Hotel Malibu. But we know she's an incredible actress, and we cannot wait for her to bring her acting chops to our TV sets on the regular.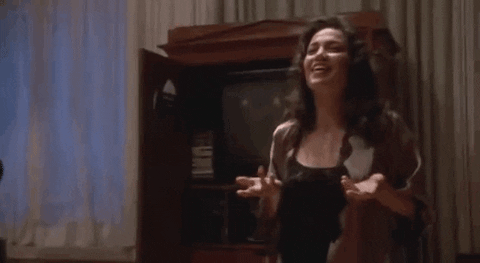 4. Ray Liotta
What more do we need to say? Ray Liotta is playing Lieutenant Wozniak – the leader of the tight-knit team Harlee has served on for 15 years. A veteran of the big and small screen, the Goodfellas actor is known for playing intense – and sometimes pretty scary – characters. Ray Liotta's presence pretty much guarantees that Shades of Blue is in for some dark twists – and we plan to be along for the ride.
3. Scenes like this:
These cops are no knights in shining armour – they cross the line more often than not. And Shades of Blue promises to dig deep into questions about morality, corruption, violence, and the many shades of right and wrong.
4. Dayo Okeniyi
Dayo is a talented up-and-comer who was profiled in last year's Vanity Fair "New Wave" feature as an actor to watch! And there's no doubt why: since making his major debut in nothing less than The Hunger Games, Dayo's been tearing up the big screen. We're so excited that he'll be making his small-screen debut in Shades of Blue, as Michael Loman, a young rookie who falls in with Santos and Wozniak's squad.
1. Jennifer Lopez's hair
Short, tough, cool. Thank you for bringing back curly hair, Jenny!