This probably doesn't come as a surprise after the initial reports were released that an overwhelming 1.3 million Canadians tuned in for the show's premiere. After just five episodes in, it was evident that demand for a second season of Shades of Blue was there, and the execs didn't waste anytime making it official:


The Lopez and Liotta duo also pack quite the punch in social media star power, with an incredible combined 51.4 million followers on Twitter alone; it doesn't take much for them to get quite the chatter going. JLo and Liotta along with the entire cast have been dedicated to bringing fans of the show the best experience possible by participating in live Twitter chats during the show; even JLo herself has retweeted and reached out to several Canadian fans!

So don't mess around, get in on the action every Thursday night, 10 et/pt and be sure to tweet along by using the hashtag #ShadesofBlue and @GlobalTV.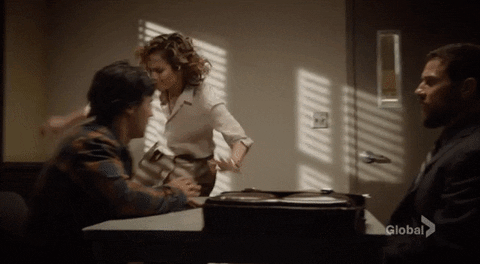 Need to get caught up on Shades of Blue? We've got all the episodes here.