By: Adrian Sousa – GlobalTV.com
As the saying goes, all good things must come to an end. After seven seasons filled with intense emotion, it's time for Julianna Margulies and her loyal audience to say goodbye to the beloved Alicia Florrick as The Good Wife reaches its series finale. To commemorate this special milestone, we're taking a look back at Margulies' top three most memorable moments from the seventh and final season as chosen by her.
#3 – Alicia's mini-nervous breakdown
Margulies delivered one of her most powerful performances of the entire series when she portrayed Alicia reaching her breaking point. "It was the woman on the verge of a nervous breakdown scene – when Alicia, finally, after all seven years, really, finally breaks down" show writer, Robert King, wrote to Margulies immediately after screening the dailies. "You can just see her devastation when she tells Lucca she just wants to pull the covers over her head and never get out of bed again" explains Margulies. This season has been dark and Alicia has endured an endless cycle of failures and betrayals that has lead  her to drink more and you can "finally feel her break – and for her to be able to get out of the place she was at and move forward" says Margulies.
Sign in to watch the full episode, Judged, here.
#2 – Alicia's "lost weekend" with Jason
Fast forward a couple of episodes and Margulies' character went from having a nervous breakdown to enjoying life. Margulies calls it Alicia's "lost weekend with Jason." Here we see her lying around half naked, eating pizza, having sex, and joking around. We see Alicia "just being carefree and not doing anything more than being in the moment, which is rare for Alicia," explains Margulies. This is very uncommon behaviour for Alicia, who "is always planning ahead, and thinking of repercussions – and just being carefree. I loved, loved, loved that moment," says Margulies.
Sign in to watch the full episode, Hearing, here.
#1 – Think like Alicia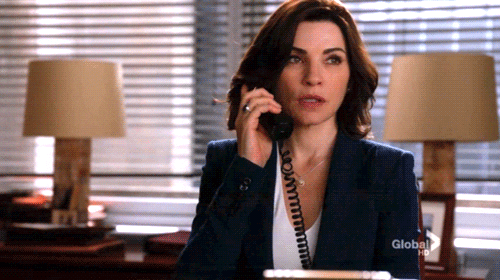 The final top moment chosen by Margulies… hasn't aired yet. Margulies has remained tight-lipped to avoid spoiling the grand finale but she did reveal that "it's a very intimate scene – you go inside of Alicia's head and see her thoughts." Although this particular scene was hard for Margulies to do, she believes "the audience will really appreciate the moment," and that "it was really integral to [Alicia's] final decision."
Be sure to tune into Global this Sunday, May 8, at 9 et/pt for The Good Wife series finale and grab some tissues because it will undoubtedly be an emotional goodbye!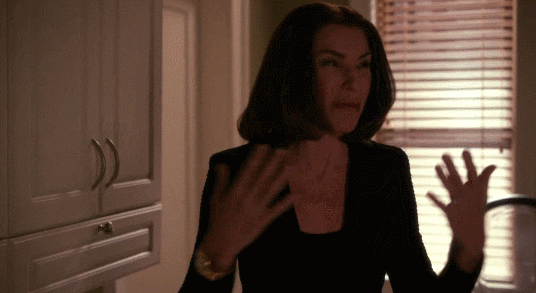 Sign in to catch up on season seven of The Good Wife ahead of the series finale, here.